No mortal human could have kept up with every new energy storage system release or product update announced at RE+. Here is a roundup of everything we already covered and some other news items we missed in the shuffle.
Panasonic upgrades EVERVOLT battery, adds SmartBox energy management
Panasonic upgraded its fully integrated EVERVOLT home energy storage solution, which supports both DC and AC coupling. It combines a hybrid inverter, a lithium-ion battery and the new EVERVOLT SmartBox, an all-in-one home energy management device. Featuring a compact design, this newest generation of battery system can be installed indoors or outdoors and mounted to the floor or wall. Up to four batteries can be stacked to a single SmartBox to provide up to 30kW of power and 72kWh of usable energy, meeting even the heaviest demands.
Learn much more about EVERVOLT and ask questions during next week's (Oct. 3) webinar presentation with Vikki Kumar, Systems Engineering Manager with Panasonic. Register for free here.
---
APsystems launches APstorage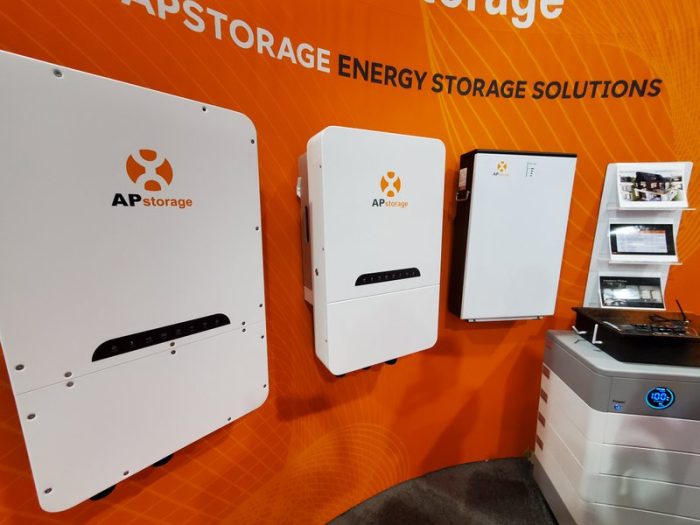 APsystems added the APstorage product line to its offering. While many companies (module suppliers, PV inverter manufacturers, smart home tech companies) are vertically integrating their PV + storage products, APstorage is designed to be unique battery-agnostic.
APsystems' ELS battery inverters, which stand for Energy Storage, Low Voltage, Single-phase, can seamlessly connect to a myriad of industry-leading battery models. Above, you'll note the big HomeGrid battery as one example. Additional models continue to be added to the detailed list of compatible batteries readily available on the APsystems website.
"The launch of the APstorage ELS line marks a pivotal moment in the global energy storage landscape," stated Dr. Yuhao Luo, CTO of APsystems. "The APstorage ELS series provides unparalleled flexibility, allowing consumers worldwide to select from a diverse range of intelligent battery options, empowering consumers around the world to choose the battery that best suits their needs."
System owners can choose several switchable operating modes, including Back-up, Self-consumption, and Peak-Valley / Time-of-use modes, ensuring critical loads are secured during power outages while maximizing home energy savings.
Savant Systems seeks savvy solar contractors for home storage, smart home installs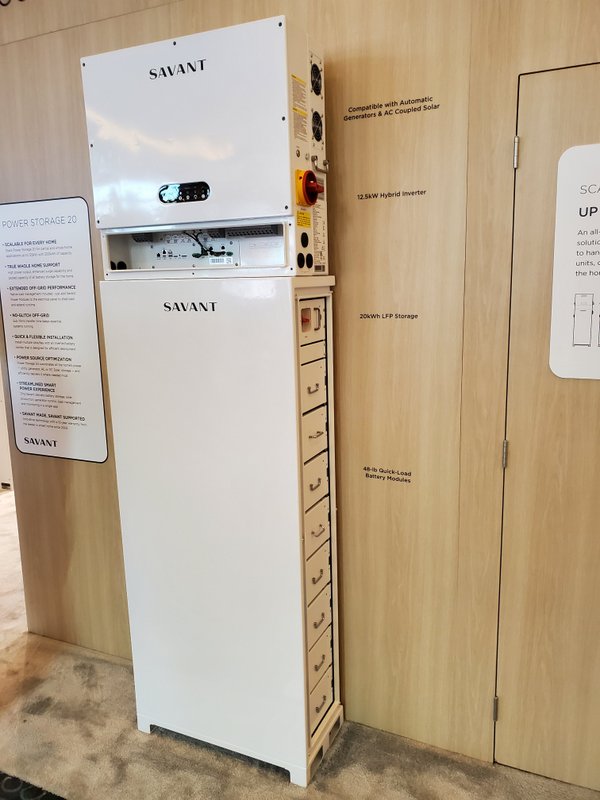 Savant Systems — which recently acquired energy storage tech company POMCube — has big plans to revolutionize the home energy storage + smart home system space.
Savant Power Storage includes a scalable inverter and LFP battery system that houses between 12.5 kW to 125 kW of storage delivering from 20 kWh to 200 kWh. The integrated software offers optimized power source management, high performance energy storage and flexible load management that can be tailored to meet the needs of any home or business up to 800 A.
The Savant team thinks home and business owners will enjoy the all-in-one shallow design with a small footprint. Installation time is significantly reduced due to a quick-load battery system and the ability for a single installer to complete the entire project.
Beyond the hardware, Savant's award-winning app gives users easy monitoring, control, and automation of everyday energy consumption, optimizing efficiency, reducing costs, and maximizing the life of stored energy during peak pricing periods and outages.
Savant Power Storage 20 can operate as a standalone or as part of a complete end-to-end Savant Power System that combines onsite energy generation, inverter and battery storage, generator control, flexible load management for every circuit, and level two EV charging.
The Savant Power System along with the vast portfolios of Savant smart home and GE Lighting, a Savant company, creates the only integrated whole home and energy automation solution in the world that can be controlled by one software platform and app.
SMA Home Energy Solution + SPAN panel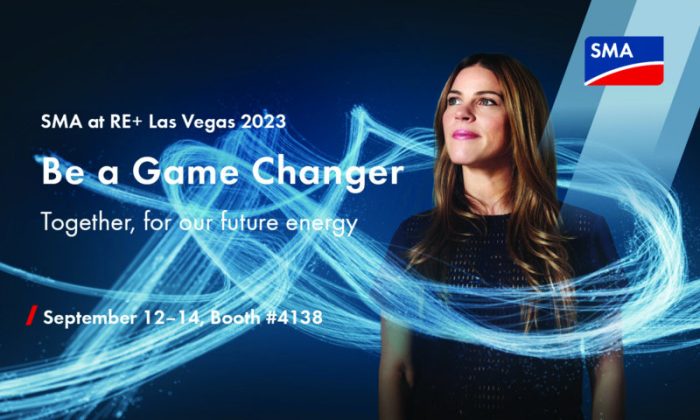 SMA officially debuted its Home Energy Solution, which starts with the new Sunny Boy Smart Energy hybrid inverter which enables both immediate energy use and storage in one single device, with an optional secure backup supply that delivers greater electricity reliability for homeowners. SMA America also revealed its partnership with SPAN, a smart panel gaining traction in the market. Coming to market in 2024, the pairing of the new Sunny Boy Smart Energy and the SPAN Smart Panel will provide customers with an innovative, integrated system with a whole home backup option. Working in tandem, SMA and SPAN technologies offer a complete, integrated home energy solution.
GoodWe builds out EcoSmart Home lineup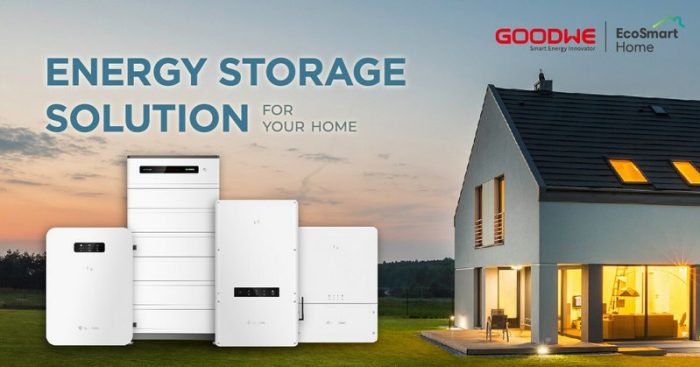 GoodWe, presented its latest residential solution lineup under the umbrella of EcoSmart Home. GoodWe EcoSmart Home offers a "solar plus storage" system, combining its hybrid inverter and lithium-ion battery to create a self-consumption solution.
"GoodWe's EcoSmart Home solution epitomizes our commitment to aligning our vision with household needs," stated Michael Mendik, Country Manager of GoodWe USA and Canada, stated. "Our focus lies in providing energy storage and backup power options, supporting our quest to offer homeowners cost savings and reliable power supply while promoting sustainable living."
Take, for example, the ES-US hybrid inverter and Lynx Home FH-US battery, showcased at the RE+ expo.
The inverter, boasting a power range of 5-11.4 kW, is capable of integrating into various residential systems.
The Lynx battery has the scalability from 9.6kWh to 19.2kWh, tailoring its capacity to meet the specific energy requirements of each home.
In this "solar + storage" system, the battery stores self-generated energy during off-peak periods and discharge it when the electricity prices peak, minimizing surplus energy export to the grid.
BLUETTI debuts beefed up battery system for modular home energy backup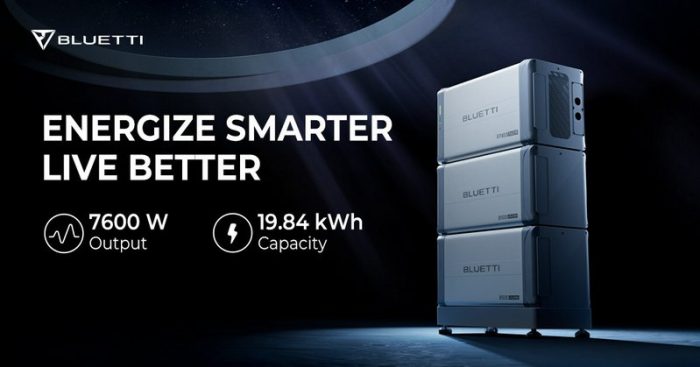 The BLUETTI EP800 & B500 is a 7,600W modular home energy storage system(ESS), featuring 9,000W PV input and scalable capacity from 9,920Wh to 19,840Wh. Similar to the EP900, it is widely compatible with existing or future solar panels for energy bill saving and blackout preparedness.
Besides their output performance, the main difference between EP800 and EP900 lies in their ability to connect to the utility grid. The former is a pure off-grid system, while the latter also supports on-grid connection, whose installation therefore could take several months with time-consuming paperwork and inspection processes. With an easy and quick installation of a few hours, the EP800 is a blessing for those in urgent need of complete battery systems to pair with their solar setups.
Solis showcases S6 residential hybrid inverter, SolisHub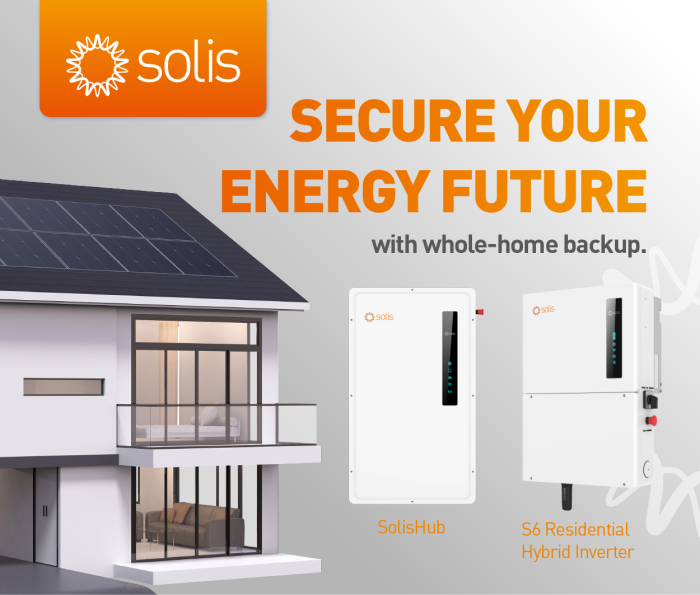 At RE+ this year, Solis, the World 3rd Largest PV Inverter Manufacturer, is showcasing the S6 residential storage hybrid inverter and SolisHub, which provides customers with whole-home backup.
The S6 inverter — learn more in this Solar Builder webinar — is certified to IEEE 1547-2018, UL 1741 SA and SB, and SunSpec Modbus standards, providing efficient, zero-carbon power.
SolisHub, the ultimate whole-home backup solution, acts as a central hub for PV, batteries, generators, grid, and home load management.
Through the intuitive SolisCloud app, which attendees can test at the booth, homeowners gain complete control over energy usage and backup power, even during grid outages.
"It's a step towards resilient and sustainable energy independence," the company tells us. "We'll also have a waterfall feature, showing the durability of our inverters in all weather conditions."
Schneider Electric taking orders on integrated home solution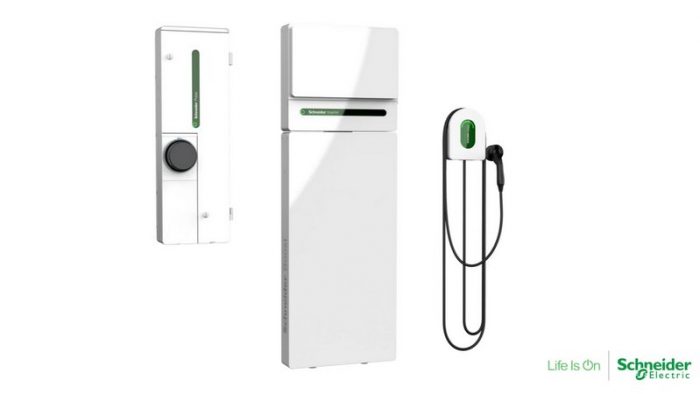 Schneider Electric has begun taking orders for its integrated home energy management solution, Schneider Home. Unveiled at the Consumer Electronics Show (CES) in January, this solution automates energy production, storage, measurement, and control from a single app. Schneider Home is a comprehensive solution that includes:
a smart electrical panel,
a home battery,
a high-power solar inverter,
an electric vehicle (EV) charger and
connected electric sockets and light switches.
All of that is connected to intelligently orchestrate home energy. In contrast to existing solutions which require separate apps and disjointed hardware, Schneider Home eliminates that complexity, providing homeowners the ability to easily monitor energy consumption by individual appliance, decide where to prioritize power during an outage to extend available back up power and avoid expensive electrical service upgrades when purchasing an EV.
Big deal from Briggs & Stratton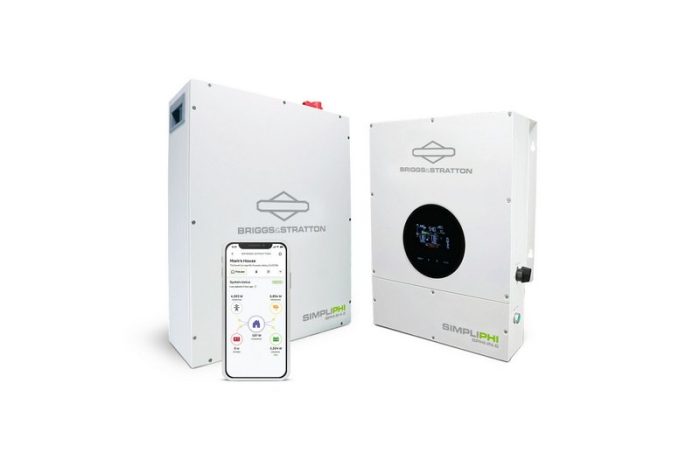 To simplify energy storage for homeowners and businesses, Briggs & Stratton Energy Solutions has created six Energy Storage System (ESS) packages that utilize its SimpliPHI and AmpliPHI batteries. The all-in-one bundles include three core components — Lithium Ferro Phosphate (LFP) batteries, a recently-enhanced 6kW SimpliPHI inverter and the EnergyTrak Control System and App. The new ESS packages come with $3,200 in installation hardware — components that other companies typically charge extra for.
The SimpliPHI ESS Package features a SimpliPHI 4.9 Battery paired with the SimpliPHI 6kW Inverter and EnergyTrak control system. Two SimpliPHI Batteries deliver up to 16 hours of backup power at 9.96 kWh storage capacity. The AmpliPHI ESS Package features an AmpliPHI 3.8 Battery paired with the SimpliPHI 6kW Inverter and EnergyTrak. Two AmpliPHI Batteries provide up to 12 hours of backup power at 7.74 kWh storage capacity. In addition, Briggs & Stratton Energy Solutions is now providing a 15-year limited warranty on its batteries.
LG adds domestic battery supply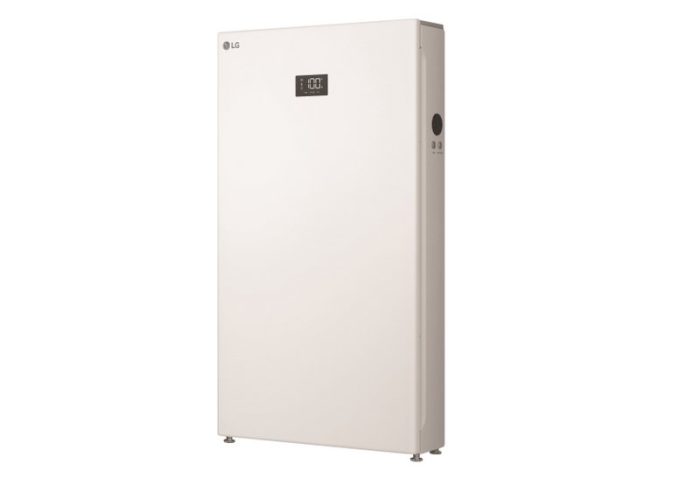 LG Energy Solution officially debuted the LG Energy Solution enblock S and S+ brand. Enblock — which stands for "energy" plus "block" — prioritizes an enhanced customer experience, with a stackable design and pleasing aesthetics. Available in both standalone and wall-mounted iterations, the battery capacity can be augmented after the initial setup by integrating three (10.6 kWh), four (14.1 kWh) or five (17.7 kWh) packs.
But the bigger news is that LG Energy Solution is bringing large-scale ESS battery production to the U.S. "We are the first to secure a large-scale ESS battery production base in the U.S. The new plant will be located in Queen Creek, Arizona and start production in the first quarter of 2026 with a production capacity of 16 GWh," Chang said. The company is also considering further expansion depending on demand and market conditions. The company believes it will the only battery producer to offer extra 10 percent of IRA investment tax credits to customers.
LG also announced that it is (finally) planning to expand into LFP batteries.
Anker SOLIX 'hybrid' home backup line debuts at RE+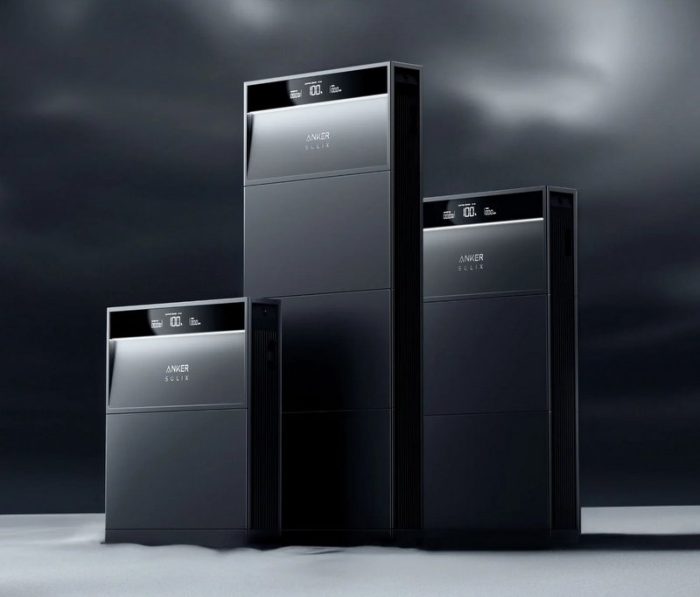 Charging technology company Anker debuted a new line of home energy solutions earlier this year, dubbed Anker SOLIX. At RE+ in Las Vegas, Anker SOLIX showcased its "hybrid category" for energy independence for solar installers to check out, the X1 Home Energy Solution. The X1 will fit right into any décor with an ultra-slim form factor. The X1 is customizable with up to six battery packs per system (30 kWh) or up to six systems in parallel (180kWh).
Anker says the X1's energy optimizer attains more than 3-5% of power, and with its modular power management system, it can independently charge and discharge with no barrel effect. When blackouts happen, the X1 is prepared with up to two times the power output during off-grid at daytime, switching in less than 20 milliseconds, and a maximum power current of 200A for whole-home backup.
The X1 has 60% faster charging from 0% to 90% capacity, and 80% faster discharging from 100% to 0% capacity. The temperature working range is between -4ºF to 131ºF, a and it comes with 10-year warranty.
Canadian Solar offers smaller EP Cube
The new EP Cube Lite from Canadian Solar is a compact and efficient grid-tied energy storage solution. It allows homeowners to lower their electric bills, by shifting use of lower-cost daytime energy to be used in the evening when rates are typically higher. The product is scalable and customizable from 6.6 kWh to 19.9 kWh capacities and compatible with most existing PV systems, allowing homeowners to right-size their energy storage to their needs.
Renogy X adds PowerTower to direct-to-consumer model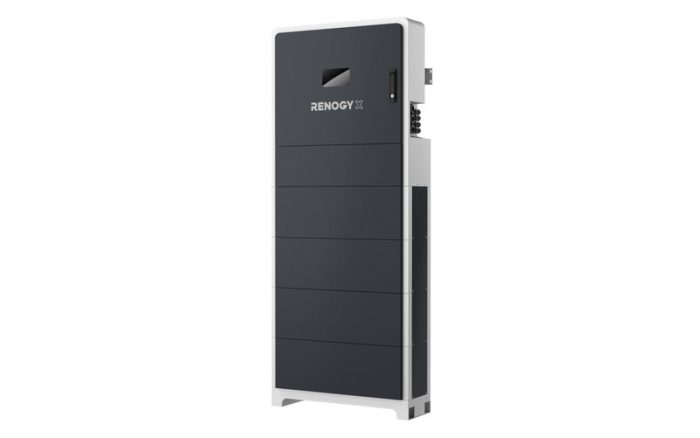 Direct-to-consumer home solar provider Renogy X showcased the PowerTower — an all-in-one inverter and battery backup solution. The PowerTower featured a snap and lock system that connects the hybrid inverter with as many as ten 5-kWh battery modules – all in a factory-designed and pre-packaged setup. The system starts at 10 kWh of capacity but can be expanded up to 50 kWh of battery and 22.8 kW of continuous power. It will officially be available May 2024. Renogy X also wants to transform the residential solar buying process with a direct sales model. Going this e-commerce tour, Renogy X estimates up to 40 percent savings for home solar projects.
Plus all of these new systems too …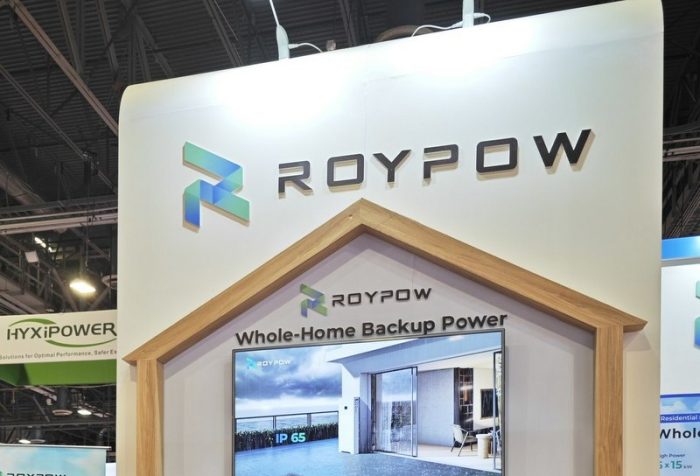 ROYPOW unveiled its latest all-in-one residential energy storage system. ROYPOW's all-in-one design integrates the battery modules (LiFePO4), hybrid inverter, BMS, EMS, and more into a compact cabinet. The modular design enables the battery modules to be stacked from 5 kWh to 40 kWh storage capacities to run more home appliances, including electric vehicle charging. Additionally, ROYPOW's solution can be seamlessly integrated into new and existing PV systems. Integrated aerosols and the rapid shutdown & AFCI help prevent electrical problems and fire, and boasts a NEMA 4X rating for water resistance. The system is certified to UL9540, the inverter complies with UL 1741 and IEEE 1547, and the battery is UL1973 and UL9540A.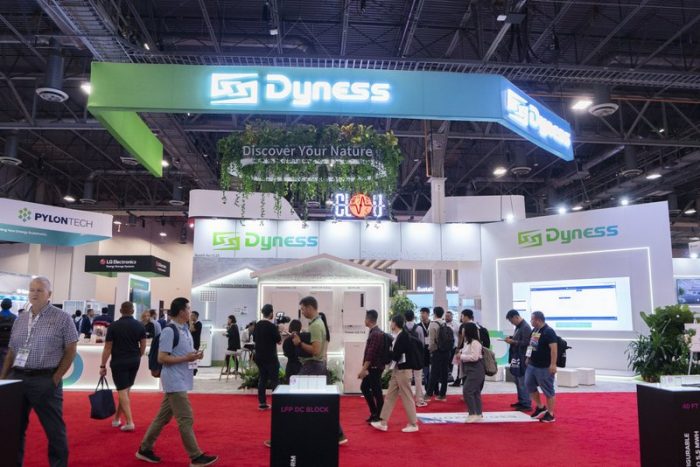 Dyness unveiled a range of storage products in the Orion Series and Powerbox-US, as well as a portable storage product series. The all-in-one Orion Series has expandable capacity from 9.9 kWh to 19.9 kWh. "It can meet different installation requirements, displaying types of physical combination forms, minimizing the space needs, which satisfy complicated conditions, like garage walls or basements," the company says. Through a mobile application, Dyness also provides remote management and real-time monitoring capabilities.
Ampace showcased its Kunlun series ultra-long cycle life batteries with 15,000-cycle life among an array of energy storage solutions. Ampace says the Kunlun series batteries maintain over 80% SOH after 15,000 cycles and over 70% SOH after 20,000 cycles. Ampace wants its batteries to align better with the 20-year lifespan of PV equipment. The company also introduced a range of accompanying battery cabinets and modules to complement the long life cycle technology, such as the Ampcombine distributed outdoor battery cabinet. Over the entire lifecycle, the Ampcombine is said to achieve a 110% increase in throughput, resulting in a 30% reduction in electricity costs and a 30% boost in profitability.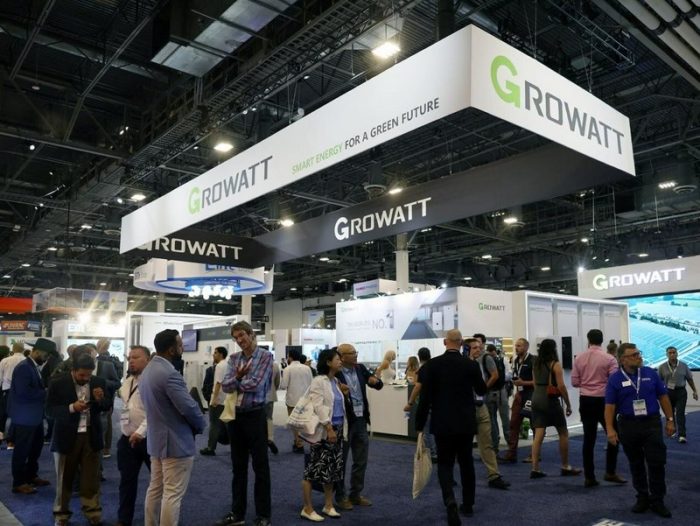 At RE+ 2023, Growatt showcased an array of innovative solutions tailored to U.S. market trends and customers' needs, including solar and storage offerings for residential and C&I applications. The MIN 3000-11400TL-XH2-US (the XH2 series), for example, is an upgraded iteration of the XH model. It has up to 16A PV string current input. When teamed with the SYN 200E-23 backup unit, this system achieves on-grid and off-grid transitions within 20 milliseconds, complemented by a UPS function. Further, it supports up to three inverters in off-grid parallel configuration for whole home backup for large houses. Also on display was the ALP LV Battery System and SPH 10000TL-HU-US, the split phase solution for 120/240Vac output without the need for an external transformer. This inverter boasts a 10 millisecond switch to off-grid power and includes three Maximum Power Point Trackers (MPPTs), each capable of a maximum input current of 22A, and compatibility with high-power modules. The ALP LV Battery has charging and discharging capacity of up to 220A.
Listen to more in-depth conversations on Solar Builder's YouTube channel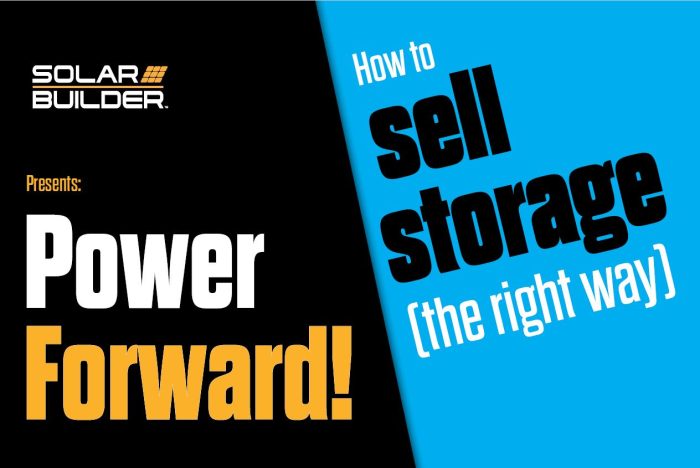 Our most popular series include:
Power Forward! | A collaboration with BayWa r.e. to discuss higher level industry topics.
The Buzz | Where we give our 2 cents per kWh on the residential solar market.
The Pitch | Discussions with solar manufacturers about their new technology and ideas.
Tags:
Anker
,
APsystems
,
BLUETTI
,
Briggs & Stratton
,
Canadian Solar
,
Ginlong Solis
,
Goodwe
,
LG
,
Panasonic
,
Renogy
,
Savant Power
,
Schneider Electric
,
SMA America
,
Solis
Source link